At PCS, we are passionate about the concept of climate and how it affects teams. We believe strongly in the notion of continuous or lifelong learning. Consequently, we are always learning more about the notion of climate, utilising the datasets that we gather continuously from around the world, across a broad range of industries.
We've listened to our Practitioners who also have a desire to continue learning from us. In response to demand from our Practitioners, we have created the new qualification of Master Practitioner.
What is the Master Practitioner qualification?
The qualification of PCS Master Practitioner is the next level up from that of PCS Practitioner. It demonstrates a deeper level of knowledge of PCS and the wider Performance Climate System. The Master Practitioner qualification will provide you with:
A richer understanding of the logic and research behind the concept of climate and its impact on team performance
Additional in-depth coaching and training
Marketing and selling skills training to help you develop your own network.
Once qualified, there are many new opportunities for the Master Practitioner:
Earn fees for delivering face-to-face PCS Practitioner training
Coach new PCS Practitioners post-accreditation
Earn commission for introducing new PCS Practitioners completing e-learning
Free 1:1 peer review sessions with a PCS Master trainer
Co-branded thought leadership ideas publicised on PCS website and social media channels
Exclusive access to new PCS content and Beta software features ahead of other PCS Practitioners
Contribute your ideas to help shape PCS design and development activity.
Meet Our First Master Practitioner – Becci Clarke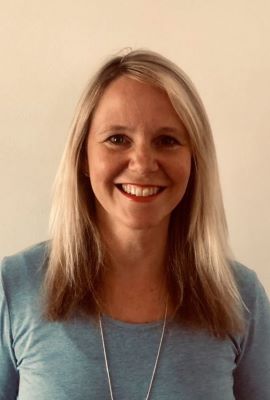 We are proud to introduce the first of our new Master Practitioners – Becci Clarke from Steps Co in Australia. Becci says:
I introduced PCS to Australia in 2018, via Steps Co, as part of our organisational development practice where our aim is to foster more effective, healthier organisations by focusing on the people that work there – how they connect and interact. We are already seeing huge value for our clients in understanding more about the climate and performance of their teams.
As the spearhead of PCS growth in Australia, Steps Co is now able to provide a fully managed service on Australian soil that includes administrative management and advice, first line technical assistance, and coaching support to practitioners. Achieving this next level of professional accreditation enables us to deliver the whole range of PCS benefits – to fully support other professionals operating in this space as well as our clients and their teams.
I really believe in the power of the methodology that has been honed over so many years, informed by such a vast range of experiences. I have a huge passion for how people interact and PCS enables me to bring some more depth and rigour to my coaching and consulting activities. In particular, finding a really meaningful way to measure human value in an organisation alongside the more traditional $$ of profit and efficiency fascinates me.
I was drawn to the concept of becoming a Master Practitioner by the opportunity to get more involved with helping PCS grow, contributing to its intellectual development, and helping expand its reach. I love the coaching and mentoring side of my work, so I was also inspired by the concept of supporting other coaches, facilitators and consultants to become PCS practitioners.
I have thoroughly enjoyed the process of becoming a Master Practitioner and I have learned so much. The PCS team has welcomed my questions and challenges with smiles and patience and we have developed a really positive "climate" of openness, trust and continuous learning. I am excited to begin the next phase of our journey – leading the growth of PCS across Australia, and wherever else the opportunities take us!
If you would like to learn more about the Master Practitioner concept, please contact us at info@performanceclimatesystem.com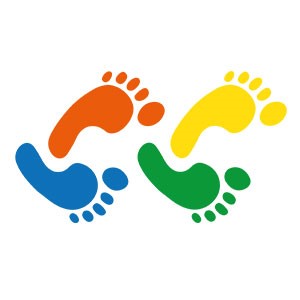 If you would like to learn more about PCS in Australia, please contact Becci at support@stepsco.com