A Dashboard Designed for Easy Insight
The PCS Dashboard helps you manage campaigns, compare data across teams, track progress and get the insights you need to make strategic Learning & Development decisions.
see which teams and leaders are performing in specific areas and understand why
analyse patterns across teams to identify any need for organisation-wide interventions
track how your Learning & Development activities are performing over time.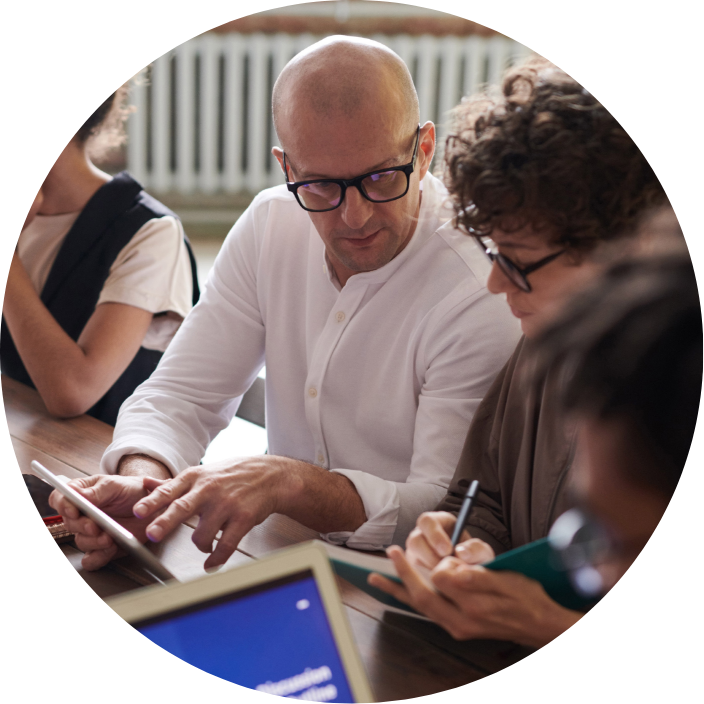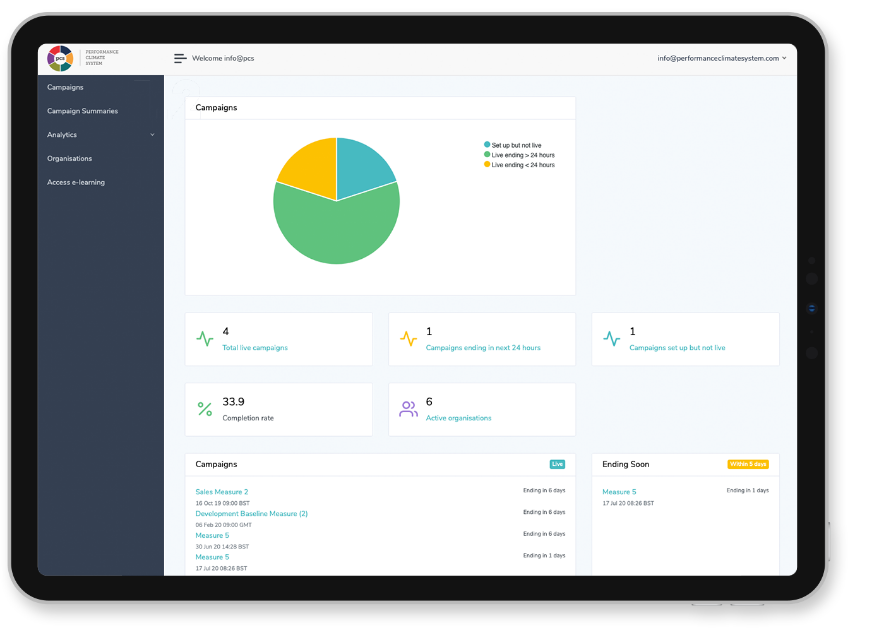 The simple dashboard display gives you an overview of live and completed PCS campaigns across teams and/or organisations.
Use the Dashboard to set up new campaigns, manage live campaigns and analyse the data from completed campaigns.
Dashboard Analytics – Unparalleled Insight
Compare PCS Pro or PCS Lite climate data from different teams to identify trends and plan more targeted and effective Learning & Development interventions.
Use the comparison tool to check team climate scores over time, allowing you to track and measure progress.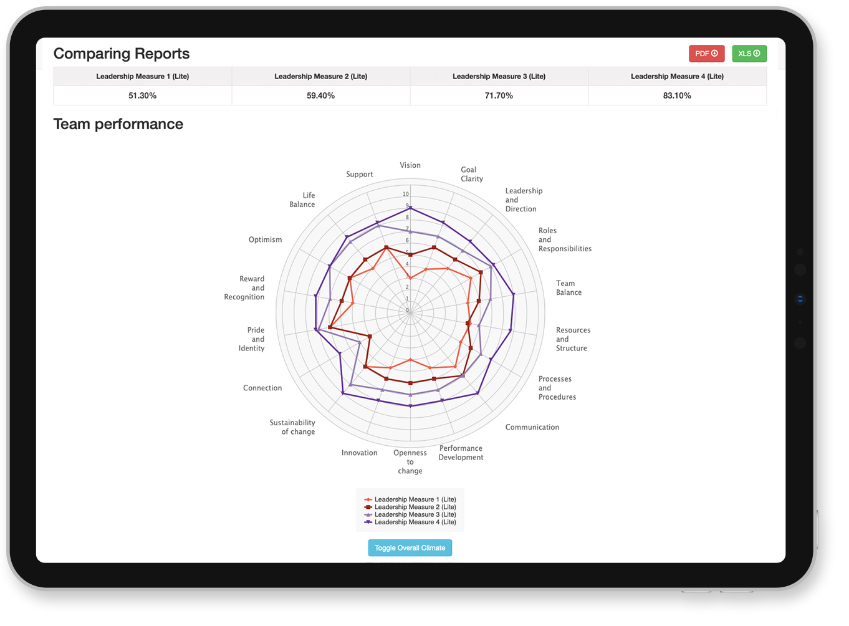 Take the next step to improving performance and wellbeing in your organisation and contact us or book a demo today.