A simple online survey, in-depth analytics, actionable results
Unique in what it measures and how it works, PCS is an online survey-based solution that provides a simple, thorough analysis of team and leadership performance and wellbeing.
The PCS online survey reveals team and leadership climate scores across 6 segments, broken down into 18 focus areas.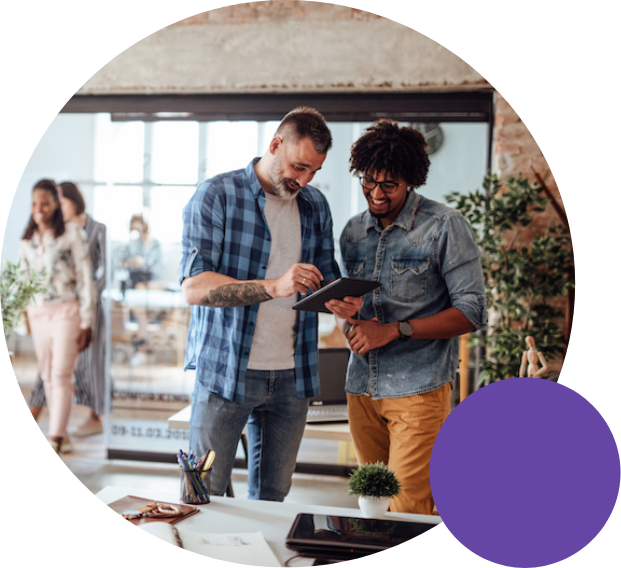 3 steps to improving team and
leadership performance
Set up campaigns in the PCS Dashboard for one or more teams – works for teams co-located or working remotely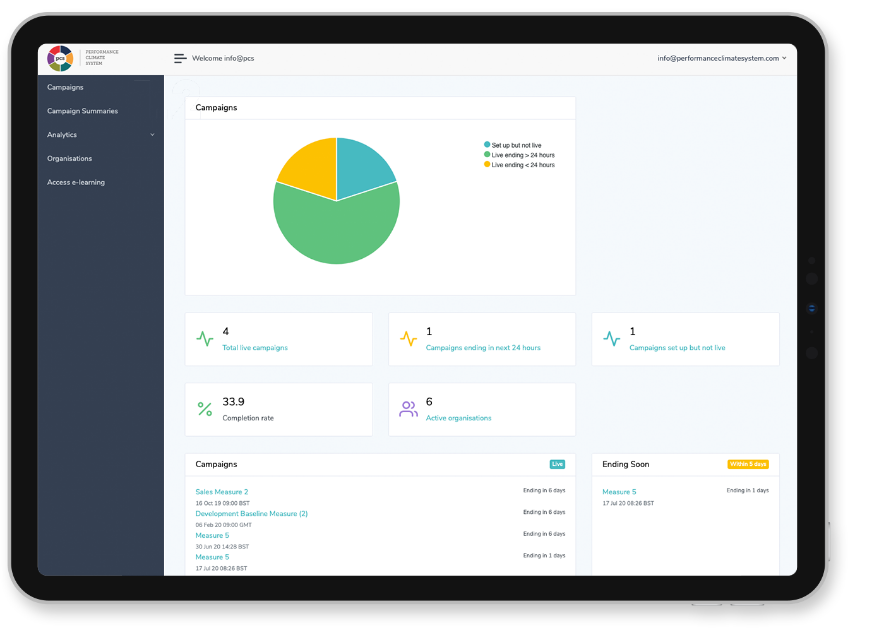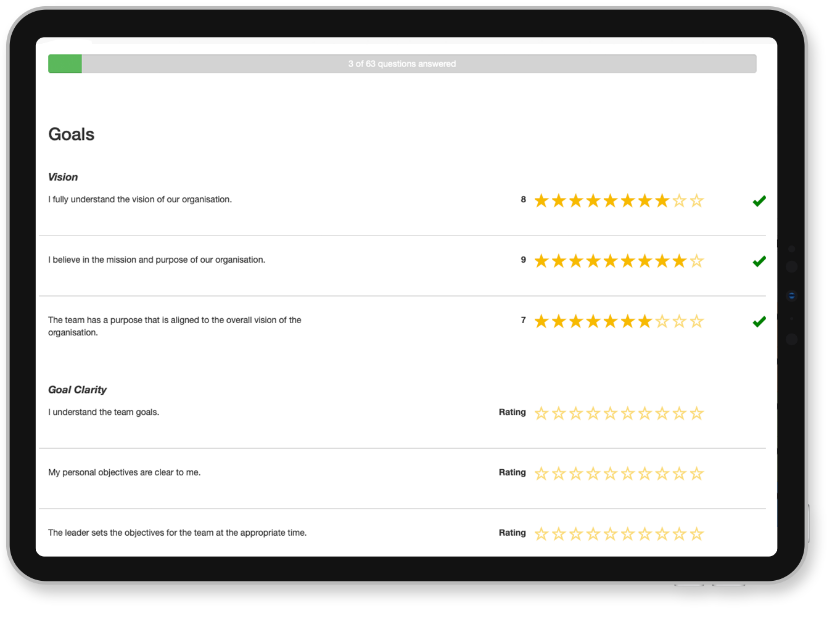 Email teams and leaders, inviting them to complete a simple online survey of quantitative and qualitative questions
Review the interactive report
Click on each segment or focus area for advice and practical suggestions on how to improve the climate score in that section.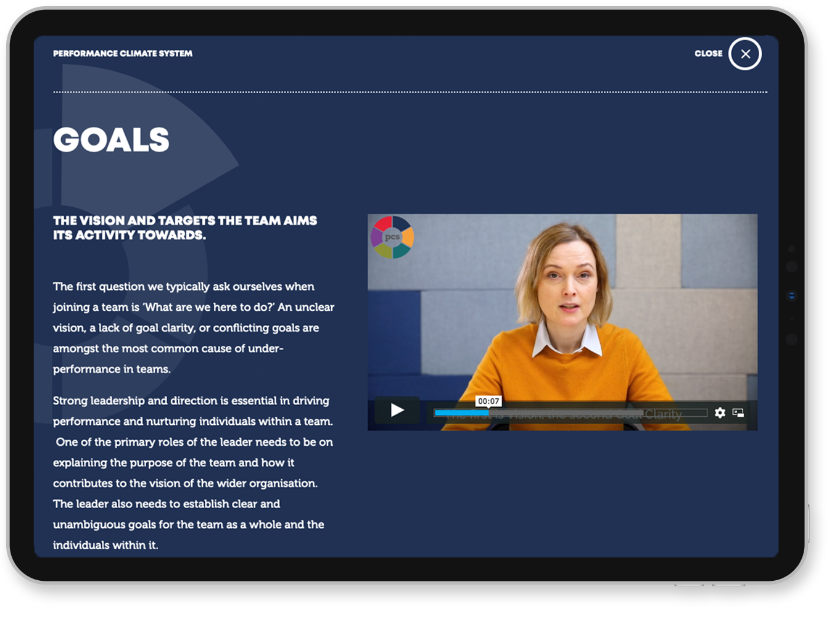 The PCS Dashboard puts you in control, allowing you to manage campaigns, monitor progress and compare and contrast team results over time and across your organisation.
Use data driven decisions to help you action effective interventions and focus your Learning and Development budget and effort in the right areas.
Choose between PCS Pro and PCS Lite
A snap-shot measurement of team and leadership performance – ideal for SMEs or smaller teams or as a 'progress' measurement between PCS Pro reports.
In-depth measurement of team and leadership performance, including analysis of the difference between team and leader perception.
Take the next step to improving performance and wellbeing in your organisation and contact us or book a demo today.