PCS - A Trusted Measurement Tool
Performance Climate Systems Ltd was founded in 2017 through a desire to improve the wellbeing and performance of teams and leaders across the world.
Based on academic research and designed by renowned Team & Performance Coach, Gordon MacKenzie, the unique PCS system had been used for over 20 years in his international coaching practice. The PCS system was taken from an in-house consulting tool and made available to HR professionals, trainers and consultants based on demand from customers and a desire to share the benefits of climate measurement as widely as possible.
Our mission is to support people, teams and leaders to become the best they can be.
We're passionate about team and leadership performance and that infuses through everything we do – from our own PCS team culture, to how we work with our customers, Practitioners and partners. Our founding Principles are: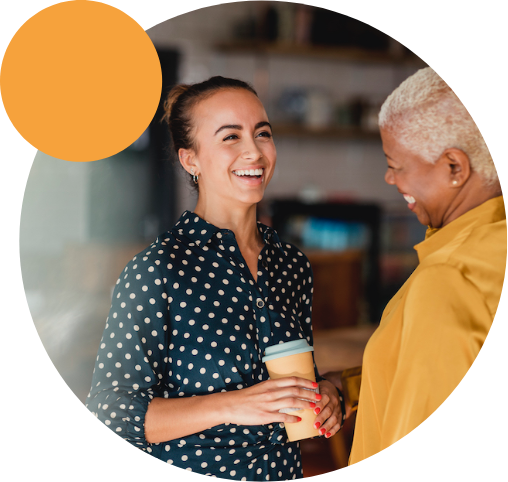 Empowerment: we believe in you
We develop the best digital tools, support and development to enable our customers to make exceptional people, team and leadership decisions.
Balance: we foster balance in our working practices
We believe that unique human gifts and potential balanced with data insights can unlock performance and great leadership.
Responsiveness: we listen then act
We understand the challenges of our colleagues and customers by listening. We act on what we hear and innovate to find solutions.
Fairness: we do the right thing by everyone
We treat our customers, suppliers and colleagues in the way we want to be treated – with respect, openness and kindness.
Community: we are stronger together
We nurture a true sense of collaboration amongst our Practitioners, Partners and Customers.
Big or small, remote working or co-located, PCS is designed to work with
teams and leaders across all sectors and industries.
This is what our customers have to say about PCS:
Harriet Grant, Co-Founder & Director of tech recruitment company 3Cubed, used PCS to check everyone was on the same page in her rapidly growing business.
Jason Roofe, Director of Transformation and Change at the Barton Partnership used PCS to help their clients measure and drive transformational change.
Marketing & Communications
Marco Alfano-Rogers, Client Services Director for Air Marketing Group used PCS to measure climate and culture across the entire team to understand if and where training was needed.
Take the next step to improving performance and wellbeing in your organisation and contact us or book a demo today.