A unique solution for measuring and improving team culture and leadership performance.
Improve performance and wellbeing
through data driven decisions.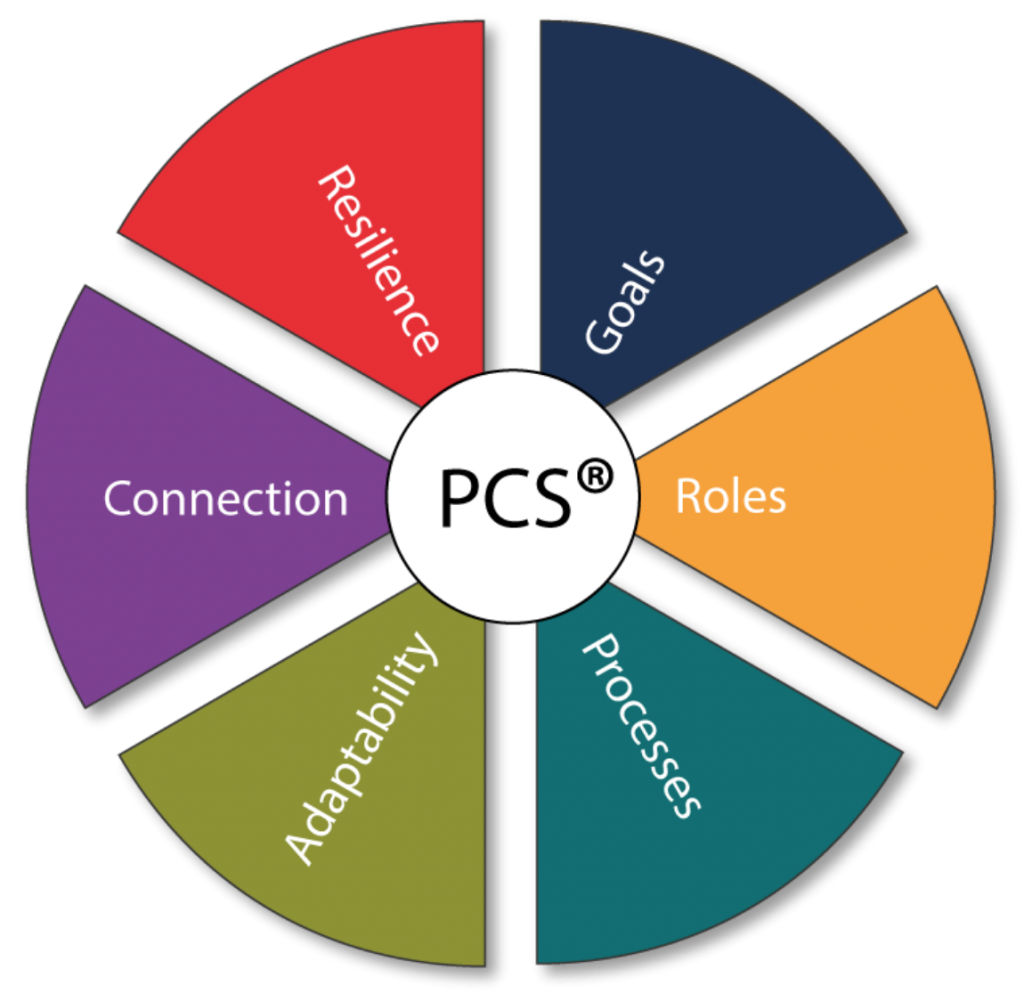 Organisations spend £3.6bn a year on Learning and Development to improve team performance and retain good people.
But how do you know where to make that investment?
PCS is a survey-based solution that provides a simple, powerful analysis across 6 key areas critical to team and leadership performance: Goals, Roles, Processes, Adaptability, Connection and Resilience.
The resulting report provides a framework, data and solutions to help you:
take immediate actions to improve team and leadership performance
make an objective assessment of where to invest your Learning & Development budget and effort.
A dashboard design for
easy insight
The PCS dashboard and reports help you manage campaigns, compare data across teams, track progress and get the insights you need to make strategic Learning & Development decisions.
See which teams are performing
in which areas and why
Analyse patterns across teams to identify any need for organisation-wide interventions
Track how your Learning & Development activities are performing over time.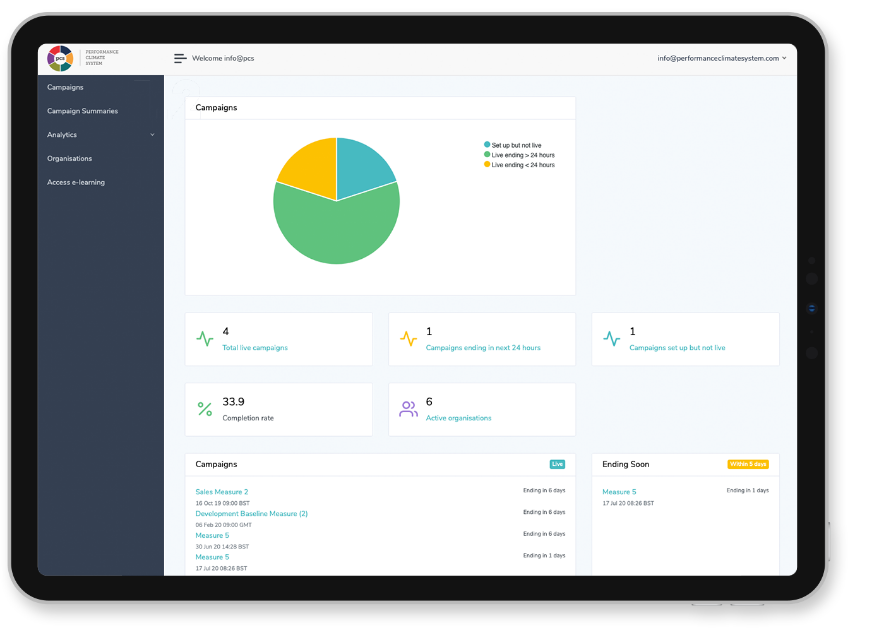 Benefits of the Performance Climate System
Find out how the unique PCS model can help improve team and leadership performance in your organisation.
PCS has been used over 25,000 times in more than 20 countries by organisations serious about performance improvement.
Take the next step to improving performance and wellbeing in your organisation and contact us or book a demo today.